Royal Air Freight Flight 988 crashes on approach to Chicago Executive
---
Tuesday, January 5, 2010 03:05PM
Last updated 7 years ago.
---
FlightAware has received confirmed word that Royal Air Flight #988 crashed into a river in a wooded area while on a visual approach to Chicago Executive Airport at approximately 1:24pm CST.

The flight was operated with a Learjet 35 (N720RA) from Pontiac, Michigan to Chicago. It departed the Eastern Michigan airport at 1:47pm EST (2:47pm CST at the destination airport).

It is believed that the two pilots were the only occupants of the aircraft.

Weather in Chicago at the time of the accident was reported to be few clouds at 6000, visibility unlimited, temperature -6C/21F, dew point -11C/11F. Wind out of the Northwest at 9kts.

The Learjet 35 is a multi-purpose jet aircraft used for private transport, cargo, as well as military transport. It has a crew of one or two and can carry up to 8 passengers or 3,200lbs of cargo. It has a range of approximately 2,000 nautical miles. The first Learjet 35 aircraft flew in 1973 and over 700 have been delivered to customers.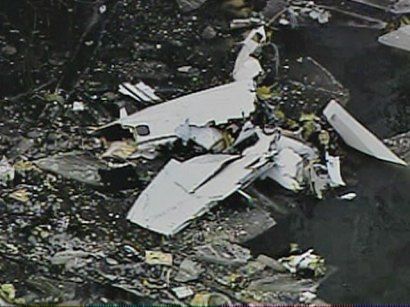 NBC Chicago
Related Links